414.559.4563
Most Trusted 
Cleaning Services in Milwaukee
You Won't Believe How Clean Your Home Can Be!
---
  rated 4.6 out of 5 stars 
How Golden Maid Works
We're here to make your life easier so we've made booking your cleaning service easy too!
You Book
Ready to get started? It's super easy to book your cleaning service.  Simply give us a call at (414) 559-4563 or use our convenient request a quote form.
We Clean
One of our highly-trained cleaning staff will come and clean your home top to bottom! You won't believe how clean your home can be!
You Relax
Think of all the things you can do when you don't have to clean your home… time with family and friends, time to go to the gym, time to just sit and relax.
Request a Quote
Why Choose Golden Maid
Finding a cleaning service that you trust enough to allow into your home is important!
great Customer Service
At Golden Maid our customers are at the center of everything we do. We believe in good, old-fashioned customer service.
Cleaners Are bonded & insured
For your protection, all Golden Maid cleaning staff are thoroughly vetted, background checked, insured, and bonded.
100% satisfaction guaranteed
Your satisfaction is our #1 goal. Golden Maid backs every cleaning with a 100% satisfaction guarantee.
Professionally trained
All of our cleaning technicians are professionally trained and know how to properly care for all the surfaces of your home.
family owned & Operated
Golden Maid Services is a family owned small business.  We take our role as members of the Milwaukee community seriously.
5-Star Rated
Because we are 100% committed to delivering a great cleaning and unbeatable customer service, our customers have rewarded us with over 200 5-star online reviews.
Golden Maid Services
Recurring Maid Services
Imagine coming home to a completely clean, fresh smelling home after a long day of work. Now imagine that you didn't have to lift a finger, dust a surface, or plug in a vacuum to get it that way! Treat yourself to our weekly, biweekly or monthly maid service and give up cleaning for good.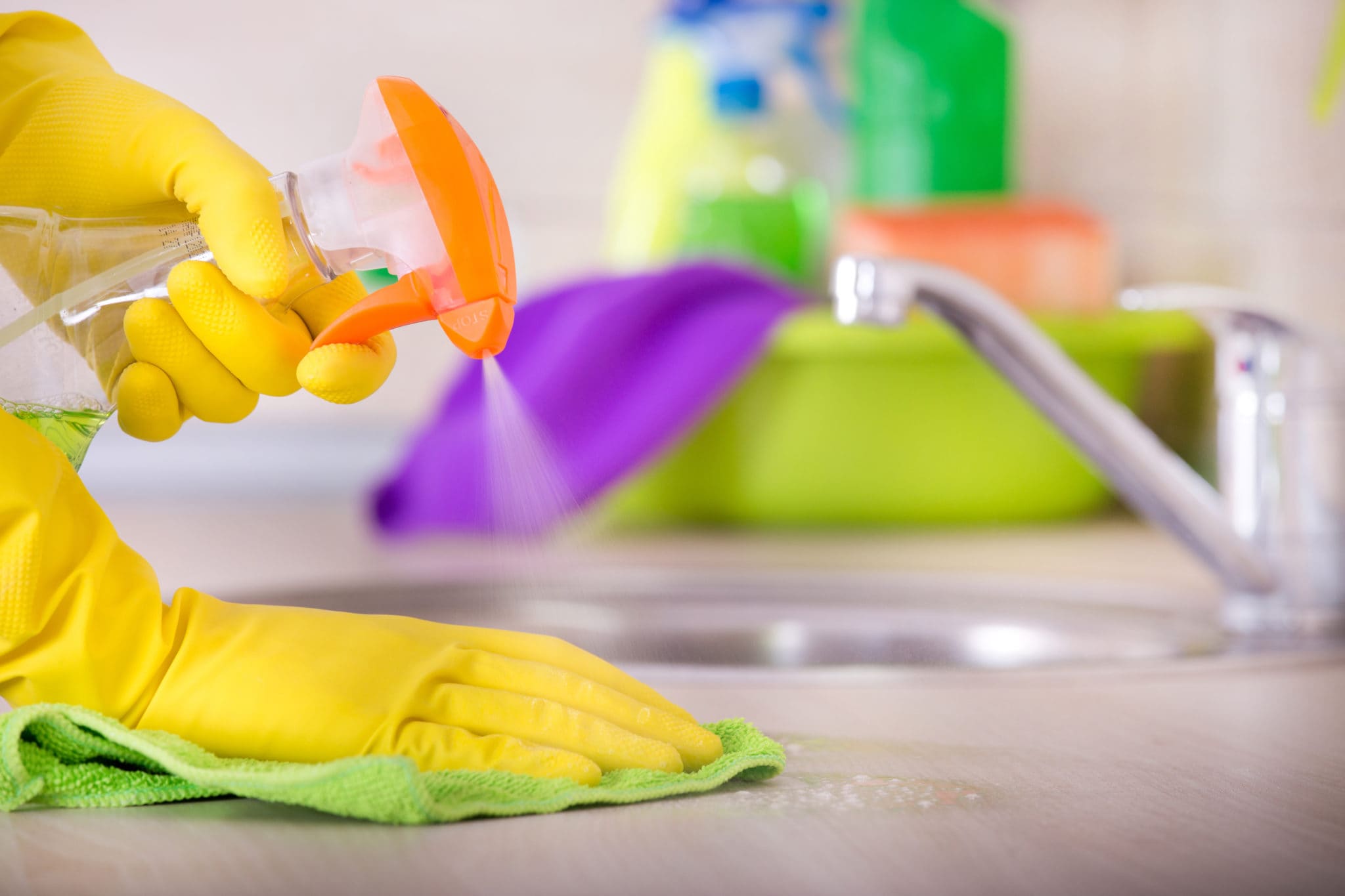 Top-to-Bottom Deep Cleaning
If it has been a while since your place was spic-and-span, don't take on all the dust and dirt yourself! Give your home a serious top-to-bottom cleaning with the help of our highly trained professional maids. With our Deluxe Deep Cleaning we will have your house in tip-top shape no time at all.
Post ConstructioN  CLEANING
After any home construction or remodeling, you'll need a thorough cleaning to remove all contruction dust from your home. Our professionally trained technicians are expertly skilled in the top to bottom removal of dust and will leave your home sparkling clean.
Move In / Out Cleaning
Whether you are getting ready to put your home on the market or just want to ensure you get your deposit back, our move in/out cleaning services will do the trick.  We will clean and sanitize all surfaces in the home and wipe out all cabinets and drawers.  You take care of the packing and moving and let us take care of the cleaning!
Vacation Rental Turnover
If you own one or more Vacation Rentals (VBRO, Airbnb, etc.), you need a reliable cleaning service to clean after your guests check out and prepare the space for check-in. When your guests check into your vacation rental, they will be very pleased to find a place that is spotless, smells fresh and beds are expertly made.
Office Cleaning
A clean office communicates many things about your business to your customers and your employees. Depending on your needs, we can clean your office(s) on a daily, weekly or monthly basis to keep your work space (offices, restrooms, halls, break rooms, etc.) looking its best.
Testimonials
We love our customers and strive to do our best work every day. And they have rewarded us with fantastic online reviews.
I've had Golden Maid for about 7 months now and I absolutely love this company! I love getting service reminders and when I call they are always very friendly and easy to talk to. With a family and a full-time job, it is a major relief to come home to a clean house. They're very careful and considerate with our belongings and we trust her being there while we're not home. I highly recommend Golden Maid – they do such a great job!
Katie. S.
I had two awesome employees from Golden Maid cleaning my house. I don't think there is anyone out there who could do a more perfect cleaning. 
Kudos to Sokol, Rita, and their team for years of cleaning our home!
Anne. W.
We just started bi-weekly cleaning with Golden Maid and I am impressed! Our first clean was a deep clean, and they did an AMAZING job. I am pretty picky when it comes to cleaning, and they cleaned everything so well that it was above my standards. They were so nice and understood exactly what we needed. Plus, everyone else I've talked to at Golden Maid has been extremely helpful and definitely puts the customer first. I am so excited to continue to use this company to clean our house!
Rebecca Child
I just had my first cleaning by Golden Maid and I was blown away. They did an AMAZING job, I don't think it was that clean when we moved in, even down to the tiniest details. Fantastic service that I will continue to use and recommend to everyone I know!
Emily Triptow
They always do an great job. My sinks and bathtub are spotless, the floors look amazing, every countertop is dusted, its a blessing to come home after a visit from the professionals at this company. I highly recommend Golden Maid to anyone looking for a professional and thorough cleaning service!
Kathleen Gerber
Golden Maid did an incredible job on my house yesterday. I was in desperate need of a deep clean and they did amazing. So happy with the service and all 3 ladies, Lanae, Cora and Crystal were so personable and efficient. Will definitely hire again.
Holly Golden
Golden Maid is excellent!!! Everyone who has come to clean our apartment has done a phenomenal job, and I will recommend them to anyone looking for a cleaning service. Their customer service is top-notch as well! Someone is always there to answer emails or phone calls and will have an answer within the day. They go above and beyond for their customers, and I can't say enough good things about them. If you are looking for a cleaning company – chose Golden Maid!
Leslie Ewing
My wife and I have used Golden Maid for months now, and we love the high level of service they provide. Their attention to detail when cleaning our home is second to none, and all of the little things she does do not go unnoticed – especially the care they show to our toddler's room and belongings. We greatly appreciate everything they do, and we hope we can keep them forever! I would highly recommend her to everyone. Thank you!
Eric Dutton
AREAS WE CLEAN
Golden Maid proudly cleans all of Milwaukee, WI and surrounding cities, and provides the best custom solutions for all your cleaning needs. If you're not sure if we'll service your area please give us a call.
Book the Cleaning You Need
Fast & Quick