Shorewood, WI House Cleaning and Maid Services
Golden Maid provides homeowners in Shorewood, WI with a reliable, high-quality cleaning service every time.
Golden Maid is a licensed, bonded, and insured provider of home cleaning services throughout Shorewood, WI and the Greater Milwaukee area.
Find out how we can make your life easier!





What should customers do with pets during a cleaning?
Golden Maid Inc.
2021-06-29T01:21:39+00:00
We love animals, and we want to make sure that your pets are happy and content during our cleanings. Generally, cats don't get in the way too much and even dogs often get along very well with our employees. Unfortunately, many pets get upset at vacuums and other cleaning devices. As such, we currently suggest that all pets be placed in a kennel or moved to a different location during the time when we are cleaning.
Golden Maid has provided once-a-month cleaning for about 6 years. I recommend them to my friends. I have always been happy with their services.
Brief History on Shorewood, WI
Shorewood is a village situated in Milwaukee County, Wisconsin, and was initially inhabited by the Potawatomi tribe. In the 1830s, the land was settled by Europeans, and it was primarily farmland until the late 1800s. The village of East Milwaukee was incorporated in 1893, including the land that is now Shorewood. However, in 1900, the eastern part of the village split and formed the village of Shorewood. The name "Shorewood" was chosen because of its proximity to Lake Michigan and its wooded surroundings.
During the early 20th century, Shorewood experienced remarkable growth, with many affluent families building large homes. In 1917, the Shorewood School District was established, and the village constructed a new high school in 1924, which is still operational today.
Shorewood is renowned for its tree-lined streets, historic homes, and walkable commercial districts. Visitors can enjoy outdoor activities, such as hiking, biking, and swimming, with Atwater Beach being a popular destination for swimming and sunbathing. The Shorewood Farmers Market offers locally grown produce and other products, and the Shorewood Historical Society hosts events and maintains a museum showcasing the village's rich history. The Hubbard Park Lodge, located in Hubbard Park, is a historic lodge that provides dining and event spaces.
Professional Maid and House Cleaners in Shorewood, WI and the following zip codes: 53211, 53212.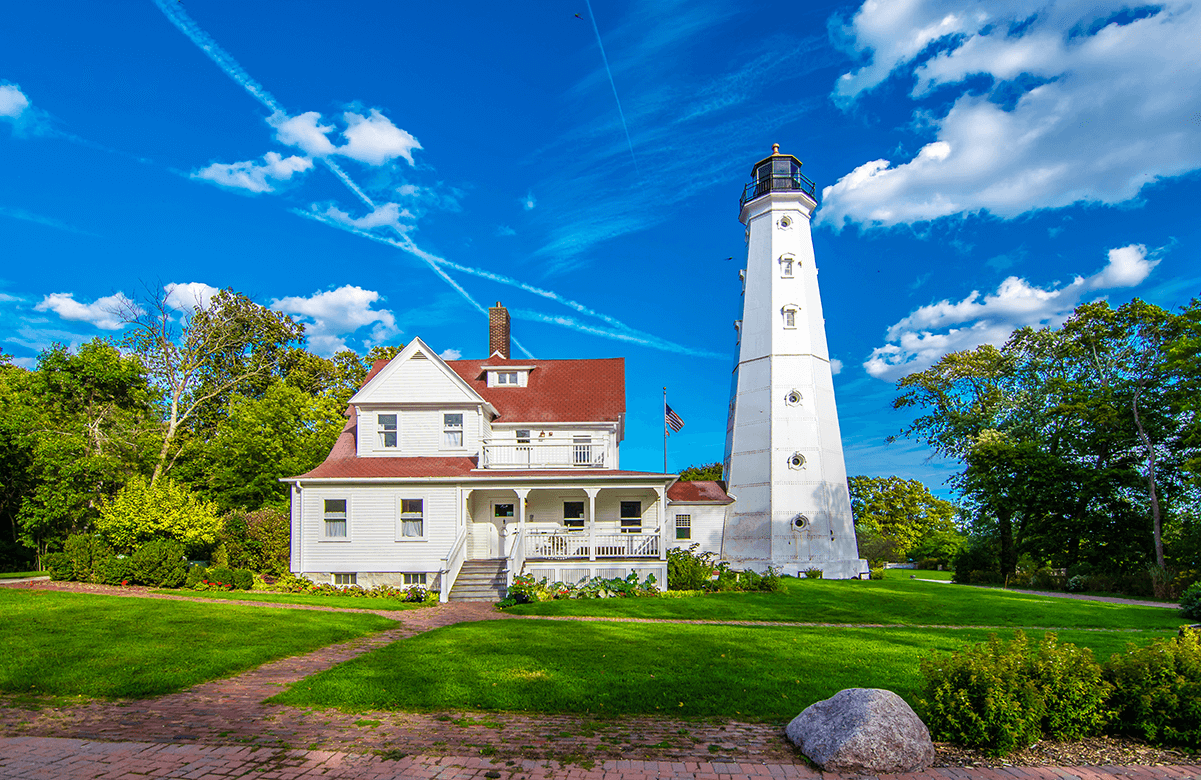 Things you can do and things to know in Shorewood
Atwater Beach: This lovely beach on Lake Michigan is a popular spot for swimming, sunbathing, and picnicking. It was named after Harriet Atwater Lynde, who donated the land to the village in 1920.

Hubbard Park: Located on the Milwaukee River, this park offers scenic views and recreational opportunities. It's also home to the Hubbard Park Lodge, a historic building that can be rented for events.

North Point Lighthouse: Built in 1888, this lighthouse is now a museum that offers tours and educational programs. Visitors can climb to the top for stunning views of Lake Michigan and the surrounding area.

Atwater Park and Beach House: This unique building was originally built in 1910 as a bathhouse for the Atwater Beach. It now serves as a community center, hosting events and activities throughout the year.

The Shorewood Ghost Train: Every Halloween, a section of the abandoned Union Pacific railroad tracks in Shorewood is transformed into a spooky attraction known as the "Ghost Train." Visitors can ride the train and enjoy Halloween-themed decorations and activities.