Menomonee Falls House Cleaning and Maid Services
Golden Maid provides homeowners in Menomonee Falls with a reliable, high-quality cleaning service every time.
Golden Maid is a licensed, bonded, and insured provider of home cleaning services throughout Menomonee Falls and the Greater Milwaukee area.
Find out how we can make your life easier!





What do I need to do with my pets during the cleaning service?
Golden Maid Inc.
2021-02-12T20:44:41+00:00
We care about all of our client's pets. Cats are not usually a problem at all. Typically, dogs can be fine around our housekeepers but some of them may get agitated due to the loud and unusual sounds stemming from the vacuum cleaner. Thus, to guarantee the safety of your pets and our housekeepers, we ask that you keep your pets away during cleaning visits.
Golden Maid has provided once-a-month cleaning for about 6 years. I recommend them to my friends. I have always been happy with their services.
Brief History on Menomonee Falls, WI
Menomonee Falls is a village located in Waukesha County, Wisconsin. Its history can be traced back to the mid-19th century when it was originally inhabited by the Menominee Native American tribe. The village was officially founded in 1848, shortly after Wisconsin became a state. At the time, Menomonee Falls was a small, rural community that relied on agriculture and sawmills for its livelihood. However, the village's location on the Milwaukee River made it an important transportation hub, and it soon began to grow and develop.
In the late 19th and early 20th centuries, Menomonee Falls saw a period of rapid industrialization. New factories and businesses were established, including paper mills, tanneries, and machine shops. The village's population also began to grow, as workers moved to the area to take advantage of the new job opportunities.
During the mid-20th century, Menomonee Falls continued to grow and develop. New housing developments were built, and the village's downtown area was revitalized with new shops and businesses. Today, Menomonee Falls is a thriving community with a population of over 36,000 people. It is known for its excellent schools, beautiful parks, and strong sense of community.
Professional Maid and House Cleaners in Menomonee Falls, WI and the following zip codes: 53046, 53051, 53225.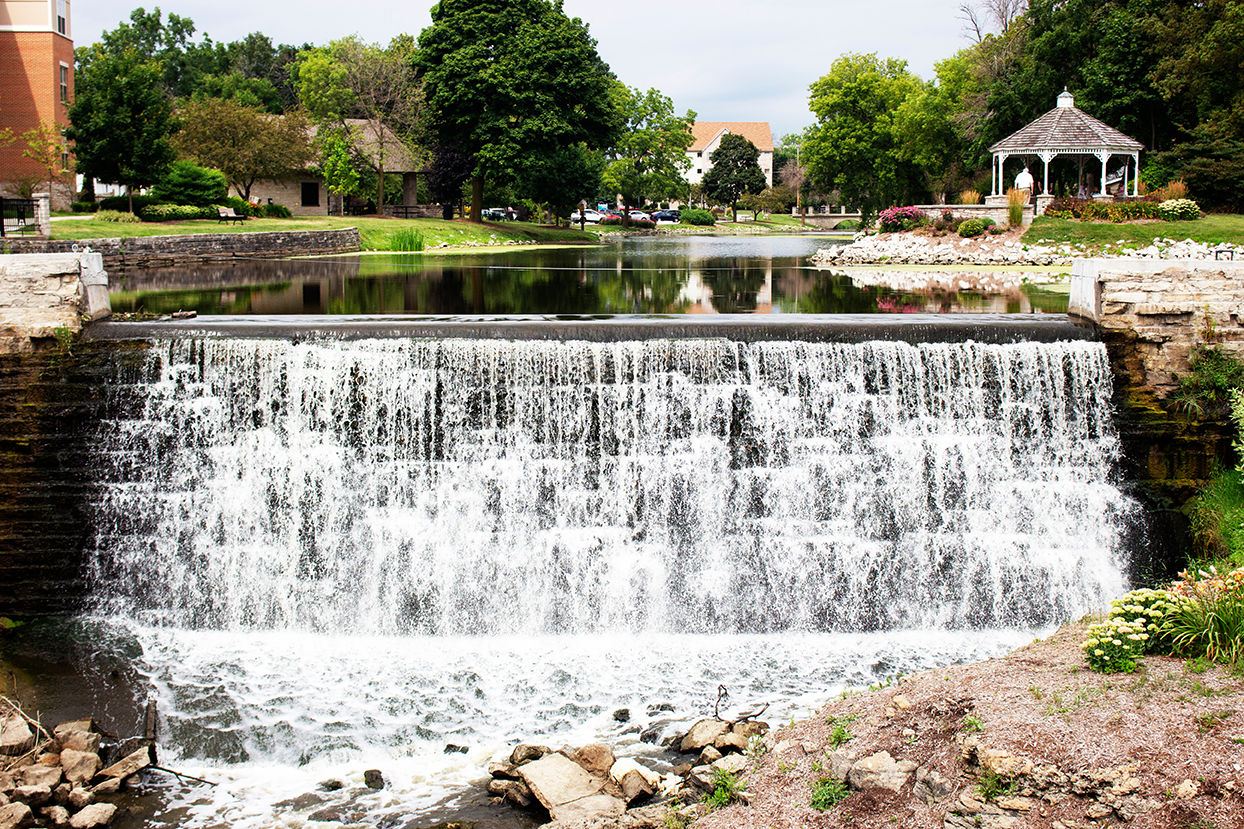 Things you can do and things to know in Menomonee Falls
buffs alike. The park features beautiful hiking trails and picnic areas, as well as an historic lime kiln that was used to produce lime in the 19th century.

The Schwabenhof: The Schwabenhof is a community center that celebrates Menomonee Falls' German heritage. It hosts a variety of events throughout the year, including Oktoberfest celebrations, live music performances, and cultural festivals.

Menomonee Falls Historical Society: The Menomonee Falls Historical Society is dedicated to preserving the village's rich history. Visitors can tour the historical society's museum, which features exhibits on the area's early settlers, its industrial heritage, and its natural resources.

Fox Brook Park: Fox Brook Park is a large park located just outside of Menomonee Falls. It features a wide range of recreational activities, including hiking trails, fishing, and boating. The park is also home to a beautiful beach and picnic areas.

Apple Holler: Apple Holler is a family-friendly destination that offers a variety of activities, including apple picking, hayrides, and live music performances. The farm also features a country-style restaurant that serves delicious meals made from locally sourced ingredients.